ProCircle Battle Rope Muscle Exercise With Anchor
Detail Information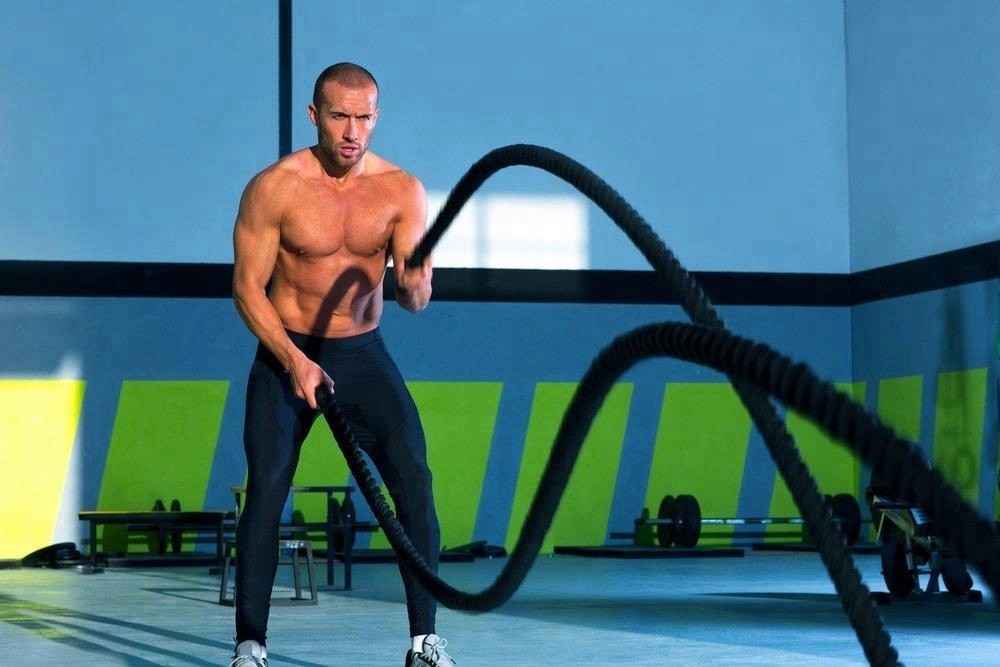 Professional Grade Features:
✔ The ultimate strength and conditioning tools! Battle rope are often thought of as a tool for your upper body, which they are. However, their benefits don't end there. It workouts work the muscles in your abs, back, and glutes, and you can incorporate movements, such as jumps, lunges, and squats, that work your legs.
✔ Durable - ProCircle three-strand-thick exercise rope features a durable polyester blend with high tensile strength to prevent breakage. It can be used indoors or out, and it offers reliable, long-lasting performance, so you can keep the focus on your workout. Plus, the black color makes dirt less visible and keeps your rope looking new longer.
✔ Portable - The rope's flexible design makes it easy to roll up and take almost anywhere—from home to the gym, park, or beach and back again. All that's needed is a stable anchor, like a tree or a pole, and it's ready to go. It can also be rolled up and stored out of the way when not in use.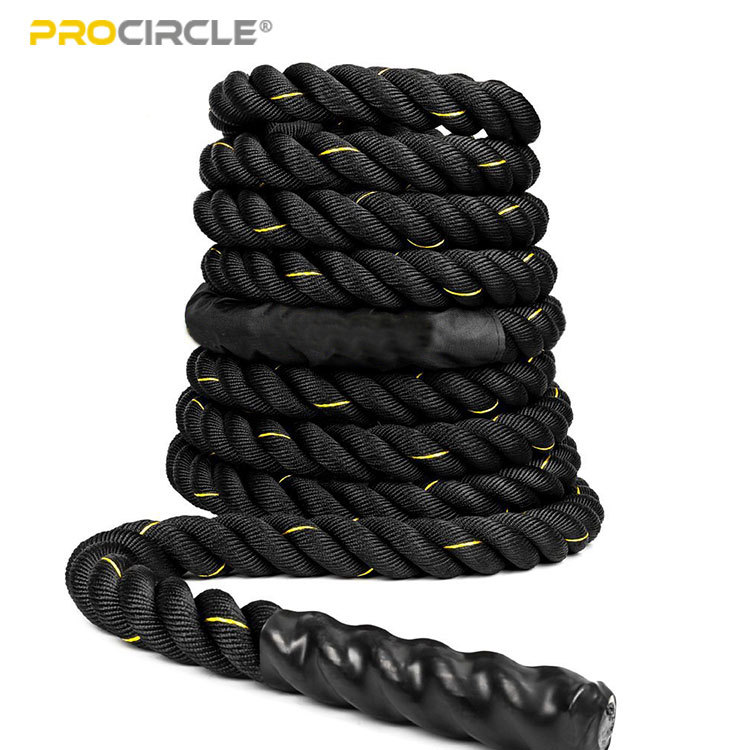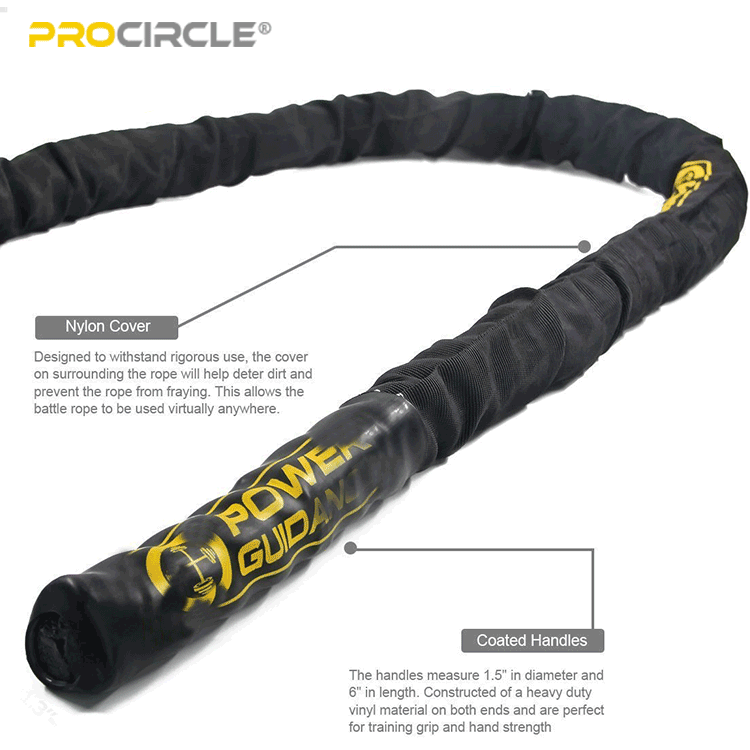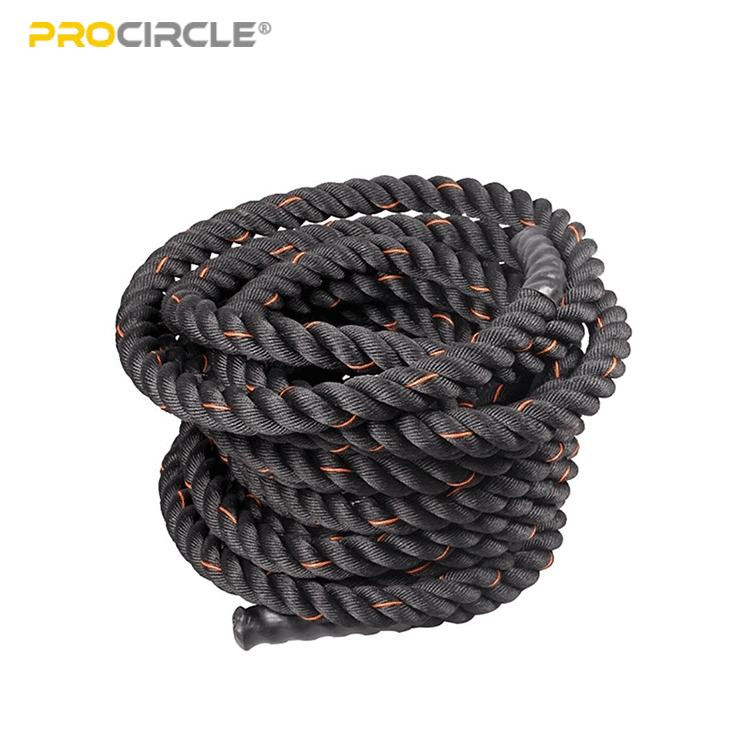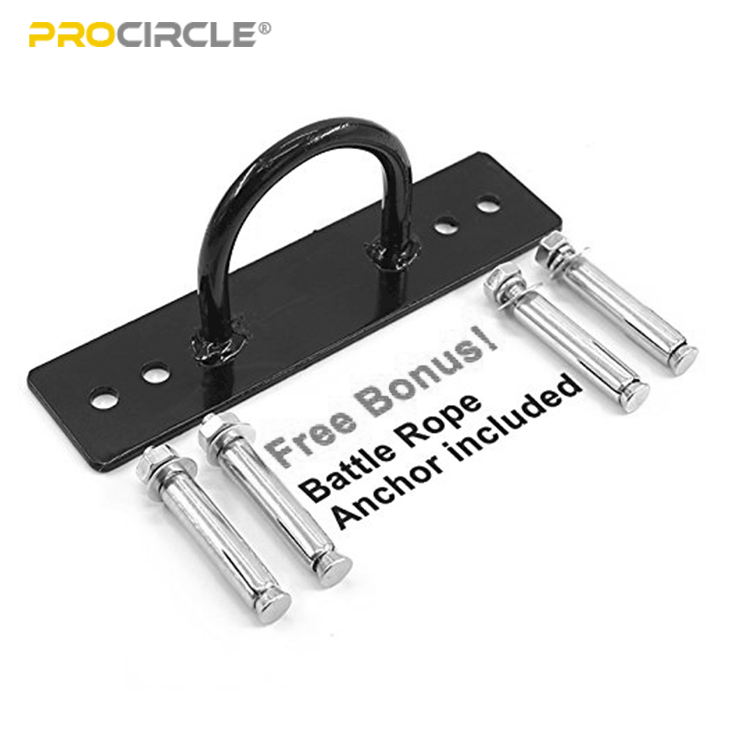 Approx Rope Weight:
                                               1.5" x 30 ft - 18 lbs-------------- 2 " x 30 ft - 30.5 lbs
                                             1.5" x 40 ft - 24 lbs-------------- 2 " x 40 ft - 40 lbs
                                              1.5" x 50 ft - 30 lbs-------------- 2 " x 50 ft - 49 lbs

DON'T MISS OUT!
Sign up to get updates from PROCIRCLE