ProCircle Gym Fit Wall Ball Squat Workout Exercise Wall Ball for Wholesale
Detail Information
ProCircle Gym Fit Wall Ball Squat Workout Exercise Wall Ball for Wholesale
Product Description
 Exercise in a perfect way without any risk of injury and carry out your routines with the proper size
The versatile Wall Ball is grippable and padded for added resistance to develop functional strength, improve muscle stability, and increase explosive power. The Wall Ball can also be used as a base for an extra challenge to coordination. Boost power in your thighs, glutes, and hamstrings, with leg lifts and curls! Get six-pack abs and a strong lower back with rollouts crawls and knees to chest movements! Strengthen chest, shoulders, back, and arms with push-ups, crawls, and pike ups! Different weights are available for extra levels of resistance and strength.
Heavy duty, triple stitched soft shell covering
Special construction allows ball to maintain balance and keep its shape
Increase your speed, strength, coordination & conditioning
Not to be used as a slam ball
Diameter - 22 inches
TO Know More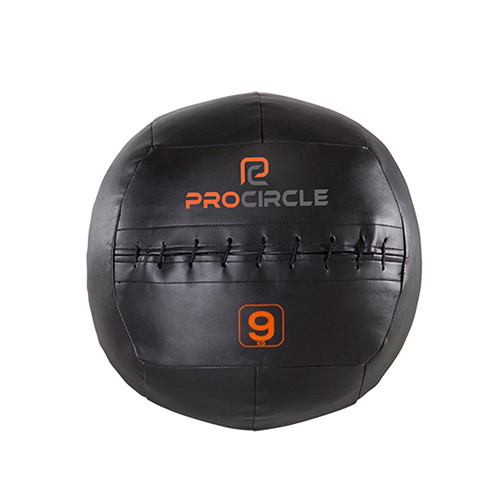 DON'T MISS OUT!
Sign up to get updates from PROCIRCLE